Over 17 years have passed since that magical night in the Bronx, and I decided to call my band mates Andrew and Jimmy and see if they wanted to do it again. I'd been playing a solo gig on alternate Thursdays at a club in the Bronx called Paddy Doherty's Ale House, and having guest musicians join me at almost every gig.
So we did it again on August 6, 2009 along with my brother Paul and some other guest musicians and vocalists and it was a fabulous night, both musically and personally. Thanks to all of you who joined us and we'll try and do it again before another 17 years go by !
Stir it Up by Bob Marley - This is a high quality version of the tune. It takes a while to load, but if you right click to save target as ,you can copy in great quality. A bonus for all you hard-core Dudes fans !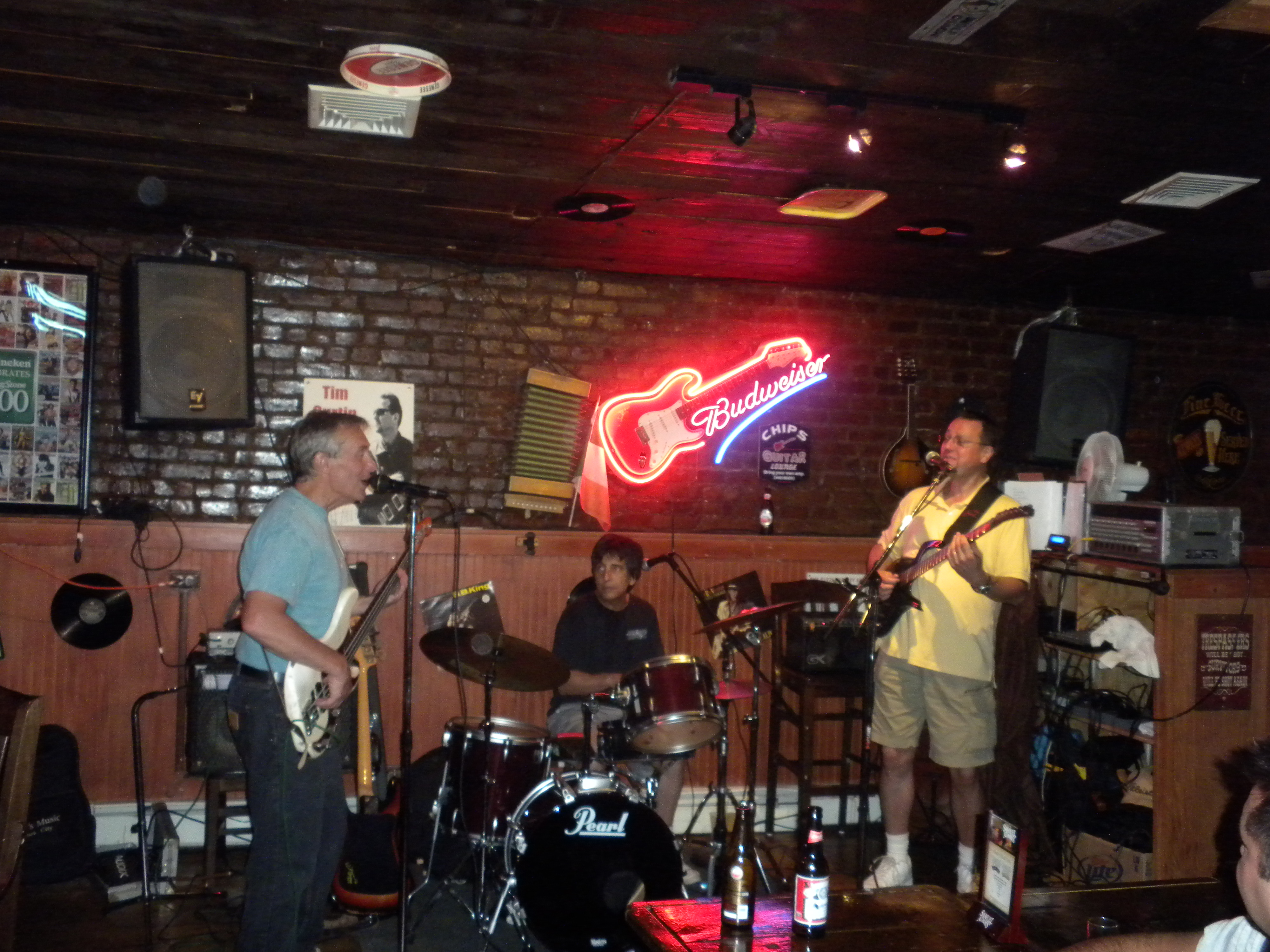 SET ONE :
Me and Julio by Paul Simon. One glitch in this one.
Lyin Eyes by The Eagles
Memphis by Chuck Berry
Brandy by Looking Glass
Moondance by Van Morrison
Be My Baby by The Ronettes with Rosie Burges Ritch on vocals
If I Fell by The Beatles
Stir It Up by Bob Marley . Regular quality version
SET TWO :
Nowhere Man/ I Wish by The Beatles/ Stevie Wonder
Love the One You're With by Stephen Stills
Try a Little Tenderness by Otis Redding
Don't Pull Your Love Out by Hamilton,Joe Frank & Reynolds
We're An American Band by Grand Funk with John Cummings on vocals
Pride and Joy by Stevie Ray Vaughan with John Cummings on vocals
Drift Away by Dobie Gray
Route 66 by a lot of people with Rosie Burges Ritch on vocals
Josie by Steely Dan
China Grove by The Doobie Brothers
SET THREE :
Kid Charlemagne by Steely Dan
All Day and All of the Night by The Kinks
We're Jammin' by Bob Marley
Takin' It To the Streets by The Doobie Brothers
I'm Your Captain by Grand Funk with Paul Curtin, Jimmy Nonnon and Pat Ciardello
All Along the Watchtower by Jimi Hendrix with Paul Curtin and Pat Ciardello
One Way Out by The Allman Brothers with Paul Curtin and John Cummings
I Know a Little by Lynyrd Skynryd with Paul Curtin
Stand by Me by Ben E. King with Paul Curtin